For the Love of the Game
Gear Up for Team GSP
One of the Top 10 7-on-7 Football Programs in the Nation is Based Out of Our Facility
In addition to Georgia Sports Performance's inventory of top recruits, we boast a highly competitive 7-on-7 team that is consistently rated in the top 10 programs in the country – Team GSP. With many top-tier college programs offering 7-on-7 camps to get a good look at the raw talent and skill sets of up-and-coming athletes, Team GSP can give you a leg up on the competition. This off-season, high-intensity  training program is an ideal opportunity for skill position players to hone and showcase their abilities – minus those bone-jarring tackles. Quarterbacks and receivers will focus on timing and footwork to improve their passing game, while linebackers and defensive backs refine their coverage skills.
What to Expect from the Team GSP Experience:
Skill Development Practices

Speed and Strength Training

Scrimmages and Competitions

Character Coaching

Recruiting Counseling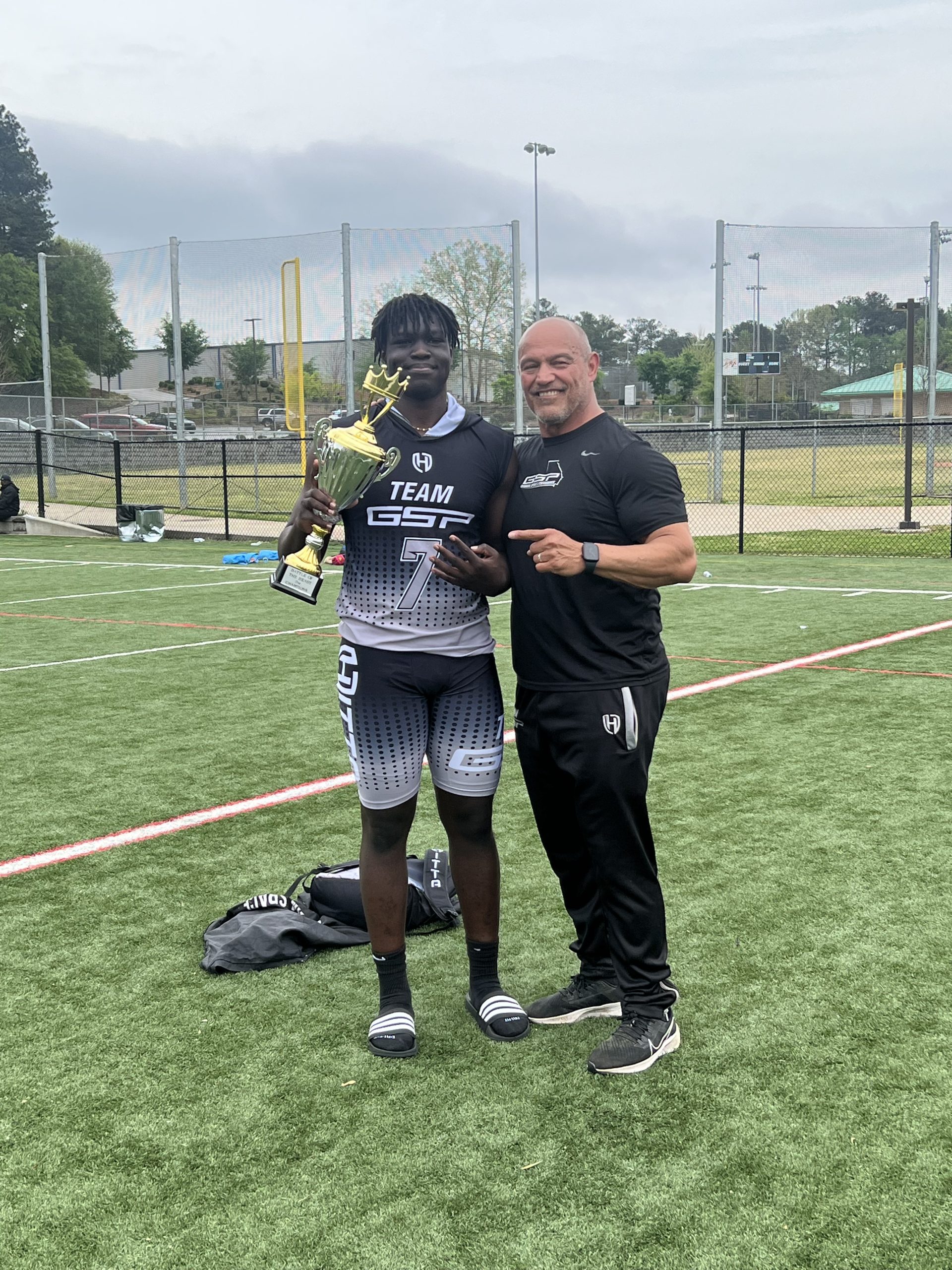 Meet Our Team GSP Coaches
D1 Athlete – Troy University / RBs
D1 Athlete – GA State / OC
D1 Athlete – Alabama / DC
D1 Athlete – Middle Tennessee / DC
Join the Team GSP try-out wait list and learn more about the season!
If you have questions or wish to add your name to our try-out list, contact us at 678.629.3038 or [email protected].