Head Strength and Conditioning Coach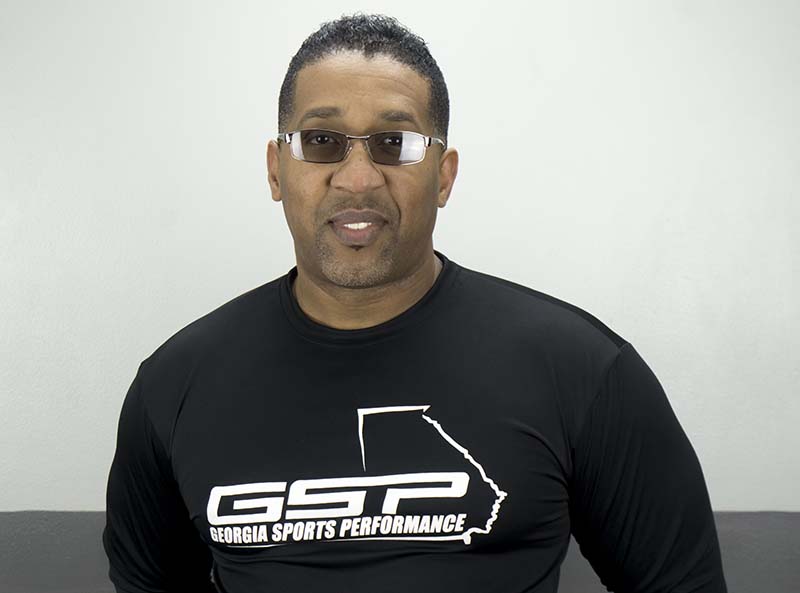 Boxing Trainer & Owner of Lightning Quick Hands in GSP
Expertise, Experience & Education:
Professional and Certified Boxing trainer with over 25 years of experience. Trained seven professional boxers from Featherweight to Heavyweight, including one up and coming female Boxer. Trained well known boxers including Jeff Mayweather, Roger Mayweather, and Floyd Mayweather Sr. Training eight pro fighters, and over 20 amateurs. Formed travel teams to compete nationwide in various boxing competitions.
About Me:
I am from Grand Rapids, Michigan and moved to Georgia a few years ago. I have been featured in the Gwinnett Daily Post and Grand Rapid Times. Began boxing at the age of nine, and became a Silver Glove boxer and transitioned to a Golden Glove boxer. I was a five time State Boxing Champion and a three time National Boxing Champion and had a flawless 38-0 record. My style was quick hands and quick feet. After the birth of my son, I began training up and coming fighters and formed a non-profit program entitled Save the Youth. I continue to train youth to adult amateur and professional boxers at the GSP facility. I can mold and sculpt fighters from the ground up, whether they are 15 or 50. I specialize in pad work and a conditioning training, build skill, and to get individuals in the shape that they want be.
"I stress discipline and the attitude that the harder you work, the better you will become".
Training expertise offered at GSP:
One on One training
Novice, Amateur, & Professional level training
Sessions consist of: Punch combinations, Defensive & offensive maneuvers, Reaction & counter punching techniques, & Footwork
Competition level training