Trainer/Massage and Cupping Specialist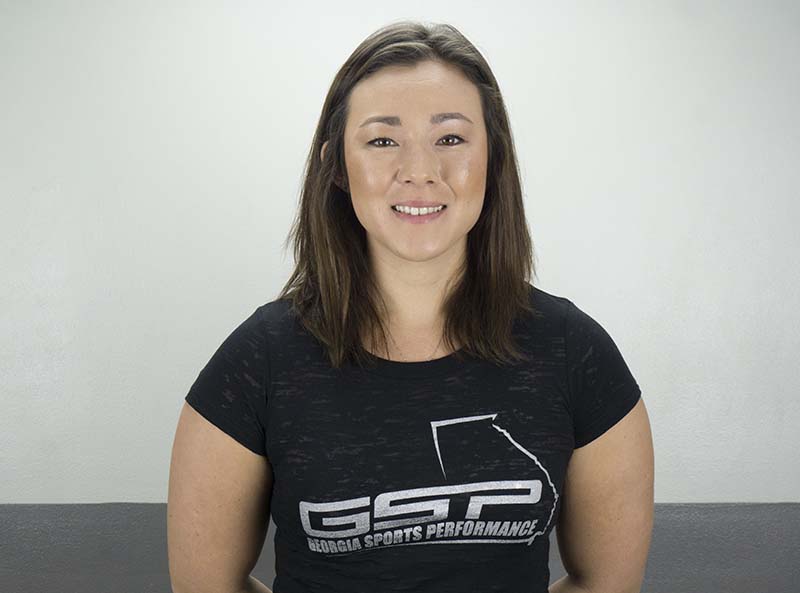 Kimmy Graff, a Georgia native, has grown up competing in sports. She was a competitive figure skater, receiver of multiple Varsity letters in golf, soccer, and basketball, and a 4 time lettermen in Division 1 golf at Mercer and Georgia State University. She finished Cum Lade with the class of 2013 at Georgia State University with a BS in Criminal Justice. Not knowing what she wanted to do following graduation, Kimmy took the Assistant Women's Golf coaching position at Georgia State University. Always having an interest in health and nutrition, Kimmy received her National Academy of Sports Medicine (NASM) Certified Personal Training Certification while coaching at GSU. Shortly after receiving her certification, Kimmy ultimately made the decision to pursue personal training full time. Still feeling like she had a void in being able to help her clients, Kimmy went on to receive a license in massage therapy from Georgia Massage School that specialized in orthopedic and clinical massage in 2016.
From the training perspective, Kimmy focuses her attention on corrective exercise in addition to helping her clients reach their ultimate goals: fat loss, pain management, injury prevention, injury rehab, etc. Kimmy addresses body compensation that have taken over her client's anatomy due to poor posture, work environment, etc. "If my client's foundation isn't stable and strong, they are more like to injure themselves or exacerbate pain they are already having." Kimmy holds a certification as a Golf Fitness Specialist.
As a massage therapist, Kimmy continues her work with addressing muscle imbalances and pain management. Obtaining a certification with ICTA as a Cupping Specialist, Kimmy incorporates cupping modalities in addition to massage modalities to achieve the best results with her patients. Kimmy is trained in active and passive release techniques, proprioceptive neuromuscular facilitation, and several other stretching and fascial release methods. Kimmy holds a specialization in Kinesiology taping.
When Kimmy isn't training or practicing massage therapy, Kimmy works at Gwinnett Medical Center Emergency Department as an ER medical scribe. Kimmy is also completing pre-requisite courses in order to attend a Physician's Assistant program for the 2018 term. Kimmy's ultimate goal is to practice as a Physician's Assistant and open her own training and treatment facility.